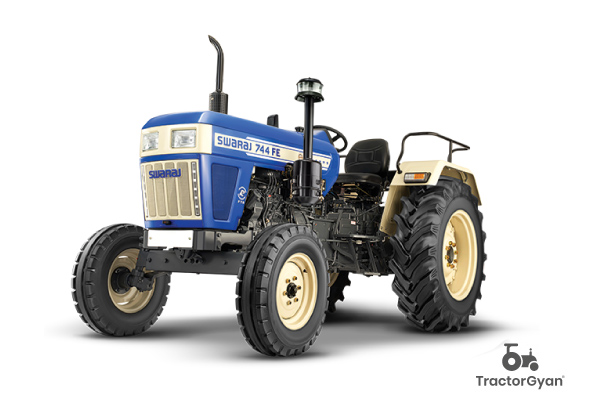 Farming is the backbone of India's economy, and tractors play an integral role in modernizing and enhancing agricultural practices. With numerous tractor brands available in the market, it can be a daunting task for farmers to choose the right one. In this comprehensive guide, we will explore the top tractor brands in India, helping you make an informed decision about the best equipment for your farming needs.
Mahindra & Mahindra
Mahindra & Mahindra is a name synonymous with tractors in India. Established in 1945, this company has consistently provided high-quality tractors to Indian farmers. With a wide range of models designed for various agricultural operations, Mahindra tractors are known for their durability and performance. Whether you need a compact tractor for orchards or a powerful one for large fields, Mahindra has you covered.
John Deere
John Deere, a globally renowned brand, has also made its mark in the Indian tractor market. Known for their advanced technology and innovation, John Deere tractors offer excellent fuel efficiency and low maintenance costs. These tractors are ideal for precision farming, making them a top choice for progressive farmers.
TAFE (Tractors and Farm Equipment Limited)
TAFE is one of India's oldest and most trusted tractor manufacturers. With a legacy dating back to 1960, TAFE has a diverse portfolio of tractors that cater to the specific needs of Indian agriculture. Their models are designed for versatility and cost-effectiveness, making them a popular choice among small and medium-scale farmers.
Escorts
Escorts is another prominent name in the Indian tractor industry. Established in 1944, they have consistently delivered reliable tractors known for their performance and affordability. Escort tractors are suitable for various farming tasks, from plowing to harvesting, and are known for their ruggedness.
Sonalika
Sonalika is a relatively newer entrant in the Indian tractor market but has gained significant popularity. They offer a range of tractors with modern features and competitive pricing. Sonalika tractors are known for their fuel efficiency and ease of operation, making them a preferred choice for many farmers.
Swaraj
Swaraj, owned by Mahindra & Mahindra, is a brand that has a special place in the hearts of Indian farmers. They are known for manufacturing robust and sturdy tractors that can handle tough Indian farming conditions. Swaraj tractors are highly reliable and cost-effective, making them a preferred choice for small-scale farmers.
Eicher
Eicher tractors, with their simple and user-friendly designs, are a favorite among Indian farmers. These tractors are easy to maintain and provide excellent performance in various agricultural tasks. Eicher focuses on delivering reliable tractors with a focus on the farmer's needs.
New Holland
New Holland is a global leader in agricultural equipment, and their tractors are well-regarded in India. They offer a wide range of models suitable for diverse farming requirements. New Holland tractors are known for their quality, durability, and innovative features.
Kubota
Kubota, a Japanese brand, has gained popularity in the Indian market for its compact tractors. These tractors are suitable for small and marginal farmers, as they are easy to maneuver and have a reputation for fuel efficiency and low maintenance.
Farmtrac
Farmtrac is a brand that focuses on delivering high-performance tractors. They offer a range of tractors with powerful engines and advanced technology. If you have large fields and heavy-duty farming tasks, Farmtrac tractors are worth considering.
In conclusion, choosing the right tractor is a crucial decision for Indian farmers. Each of the mentioned brands has its unique strengths, and the choice depends on your specific farming needs. It's essential to consider factors like the size of your land, the type of crops you cultivate, and your budget when selecting a tractor. Additionally, regular maintenance and proper usage are key to ensuring the longevity and efficiency of your chosen tractor. Happy farming!
In this article, we've discussed the top tractor brands in India, their features, and the factors to consider when making a choice. Each of these brands has a long history of serving the Indian farming community, and your decision should be based on your individual requirements.