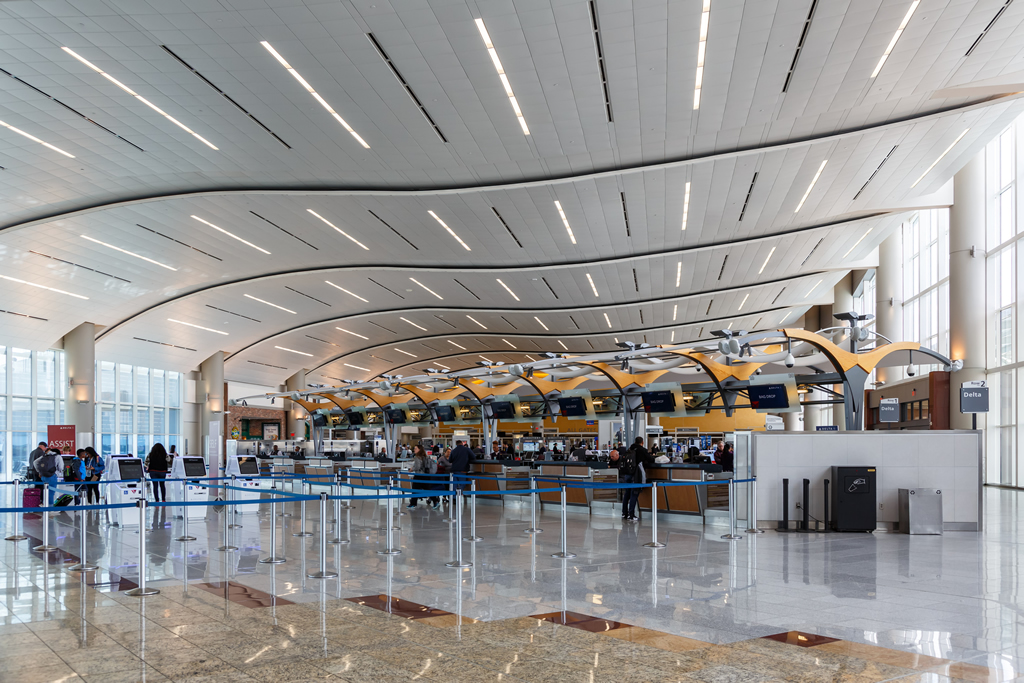 Hartsfield-Jackson Atlanta International Airport (ATL) is one of the busiest airports in the world and a major hub for Delta Air Lines. Delta Arrivals Atlanta Airport are handled through several terminals and concourses. Here's a breakdown of what you can expect when arriving on a Delta flight at ATL:
1. Terminal and Concourse Arrivals: Delta Air Lines primarily operates from Terminal South (Domestic) and Terminal T (International) at Hartsfield-Jackson Atlanta Airport.
   – Terminal South (Domestic): If you're arriving on a domestic Delta flight, you'll typically disembark at Terminal South, which includes Concourses A, B, C, and D. Each concourse has its own baggage claim area, so follow the signs to your designated baggage claim carousel to collect your checked luggage.
   – Terminal T (International): For international arrivals on Delta flights, you'll arrive at Terminal T. This terminal houses Concourse T, where customs and immigration facilities are located. After disembarking, follow the signs to passport control, customs, and baggage claim to complete the international arrival process. After clearing customs, you'll have access to the domestic terminals and connecting flights if needed.
2. Customs and Immigration: If you're arriving on an international Delta flight at Terminal T, you'll need to go through customs and immigration clearance. This process typically involves presenting your passport and customs declaration form, as well as having your luggage inspected if necessary. Once you clear customs, you can proceed to the baggage claim area to collect your checked bags.
3. Ground Transportation: After collecting your luggage and clearing customs (if applicable), you can access various ground transportation options at the airport. This includes taxis, rideshare services, rental cars, shuttles, and public transportation like MARTA (Metropolitan Atlanta Rapid Transit Authority), which provides easy access to downtown Atlanta and the surrounding areas.
4. Airport Amenities: While you wait for your baggage or make your way to your next destination, you'll find a wide range of amenities at Hartsfield-Jackson Atlanta Airport. These include restaurants, shops, currency exchange, lounges, and more, allowing you to relax and refresh as needed.
5. Connecting Flights: If Atlanta is your final destination, you can exit the airport after collecting your baggage or clearing customs. If you're connecting to another Delta flight, follow the signs to your connecting gate. The airport features an efficient people mover system called the "Plane Train" that can help you move between concourses quickly.